Le Art Mystique
pagannini lX
5 passageways to click open !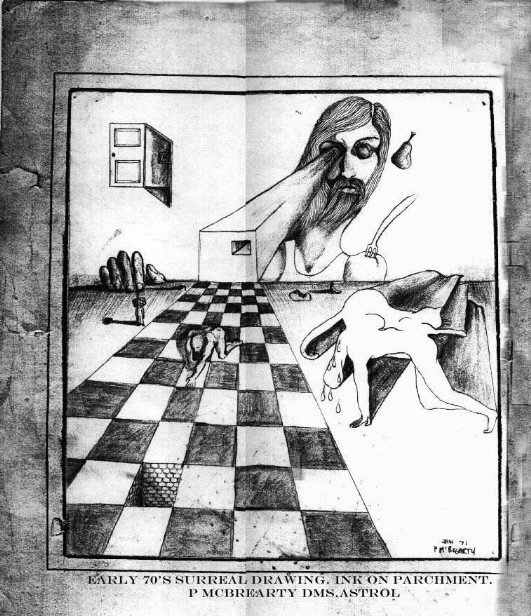 " SURREAL DAYS" early 70's. Ink on Parchment
P McBrearty dms.astrol.
As will be observable from this rendering, these were days of surrealistic tension and stress. I have included the full sheet of the original here to let the viewer see the ageing on the edges of the parchment, which in my mind, adds to the piquency of the 'days' being captured.
The 'Chess-board' lifestyle !
The 'chess-board can also be interpreted as a sheet from a calander, where each square represents a day.
Any further interpretation should be the work of the onlooker and not the artist. If you really think any of these 'worx' are trash, e-mail me and tell me so, vice-versa being applicable here also.
If you would rather gaze glassily at pix of semi-naked "Spice-Girls" that is ok too ! just click on the'correct' place in any of the actual worx in "LE ART MYSTIQUE" and your wish shall be granted !